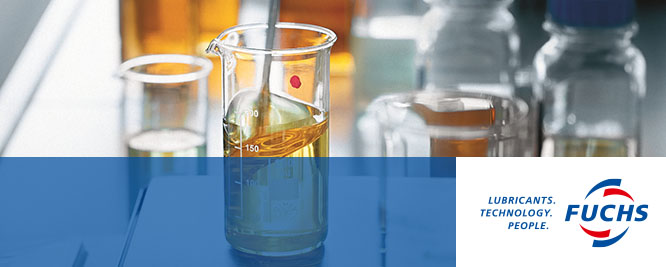 About Fuchs
Founded as a family business in 1931, FUCHS today is group with global reach.
Among the independent producers FUCHS is the world largest supplier of industrial lubricants. By 1952, FUCHS was shipping its own products to the Middle East. Exports grew in Europe and a sales office was established in Hanover After establishing its first foreign subsidiaries in 1968, FUCHS began strong expansion all over the world in 1972. by the end of eighties, a once regional, family owned company had become a large multinational group with many production and distribution companies worldwide.
Fuchs combines German Technology with a worldwide team of specialists to create advanced lubrication systems for our customers everywhere. This reflects the wide range of state-of-the-art FUCHS products in fact 70% of sales come from products developed within the last five years, FUCHS has a widely diversified automotive product range meeting the requirements set by American European & Asian oil engine manufacturers; as well as industrial products for virtually all customary and niche application .
FUCHS has an extensive range of lubricants and greases with tailor- made solutions for various market niches in addition to its industrial products.
Standard product range for cars , motorcycles and haulage and passenger transportation. The industries benefiting from the FUCHS range of products include steel mining industries, cement plants, sugar mills, railways, power plants, textile industries, plastic manufacturing, vehicle manufacturing and construction industry. As part of the FUCHS marketing mix, we guarantee full customer support and carry out surveys of industrial plants and equipment and make recommendations on the correct use lubricants. This means that however specialized your demands , you can be sure that they will be serviced. FUCHS has sophisticated quality control laboratories and ISO 9000 quality certified blending plants, which guarantee that all products are manufactured to meet the highest international standards.