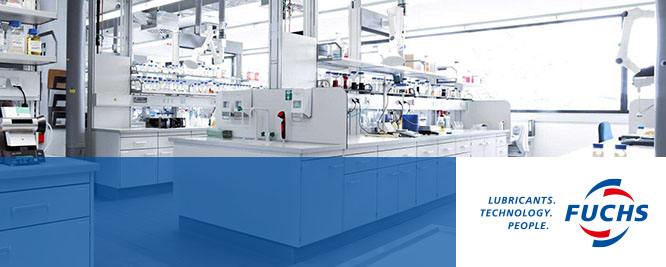 INDUSTRIAL LUBRICANTS
INDUSTRIAL LUBRICANTS
Turbine Oils
RENOLIN ETERNA
Oils of the latest generation for the lubrication of gas, steam and turbo compressors (also with gearboxes, FZG> 10). Based on high-quality hydrocracked base oils. RENOLIN ETERNA 32, 46 and 68 are turbine oils according to DIN 51 515 part 1 and 2

DIN 51 515-1 (TD) with and without gearbox DIN 51 515-2 (TG) with and without gearbox GE GEK 28568 A, GE GEK 32568 F GE GEK 101941 A, GE GEK 107395 A MIL-PRF-17331 J SOLAR ES 9-224 (CLASS I/ CLASS II)

SIEMENS TLV 901304

RENOLIN DTA
Excellent turbine oils for oxidation & thermal stability, rust & corrosion protection and demulsifying properties. They can also be used in hydraulic systems and gearboxes requiring mild EP properties. The ISO VG 32, 46, 68 grade are specially developed for steam and gas turbine system meet GEK 32568F.
DIN 51524-1 HL DIN 51517-2 CL GEK 32568F BS 489 (CIGRE) GEK 101941 A Siemens/KWU TLV9013/04-01
Hydraulic Oils
RENOLIN B
Anti-wear hydraulic oils with additives to improve ageing resistance, corrosion and wear protection. Demulsifying. HLP hydraulic oils according to DIN 51 524-2
DIN 51524-2: HLP ISO 11158-HM Denison HF-1, HF-2, HF-0 Vickers I 286-S, M 2950-S Cincinnati Milacron P68, P69, P70 US Steel 126, 127 AFNOR NFE 48603 AFNOR NFE 48690 ( dry) and NFE 48691 (wet)
RENOLIN B HVI
Premium quality hydraulic oils with a very high viscosity index and low pour point, hence these oils may be considered as multi-grade products.
DIN 51 524-3: HVLP ISO 11158: HV Denison HF-0 (including T6C-020) Sperry vickers M-2950-S/I-286-S3 Cincinnati Milacron P-68/69/70 AFNOR NF E 48-603 ASLE 64-1 to 64-4 &70-1 to 70-3 CETOP RP91H
RENOLIN ZAF B
Zinc- and ash free hydraulic oils with good oxidation resistance. Combat wear. Demulsifying. Fulfill and surpass HLP Specs according to DIN 51 524-2 and ISO 11158-HM.
DIN 51 524-2: HLP ISO 11158-HM VDMA 24318 SEB 181-222 ANFOR E48 603 HM
RENOLIN MR
Multi-purpose, detergent/dispersant lubricating and hydraulic oil with additive to improve oxidation and thermal resistance. Excellent properties of sludge transportation, and performance in boundary friction condition to reduce wear. Typical problem solver.
DIN 51 524-2: HLPD ISO 11158-HM
RENOLIN MR 310, 520
Multi-purpose lubricating oils with outstanding viscosity-temperature behavior for bearing, gears and hydraulic system
DIN 51 524-3: HVLPD ISO 11158-HV
HYDRAULIC 37
Anti-wear hydraulic oil according to DIN 51 524-2
DIN 51 524-2: HLPD ISO 11158-HM ISO VG 32
Gear and general lubricating oils
RENOLIN UNISYN CLP
Fully-synthetic, PAO-based gear oil with good ageing stability, very high VI and very low pour point. Excellent protection against micro-pitting ISO 12925-1: CKC, CKD, CKE. Miscible and compatible with mineral oils. Approval by well-known gear manufacturers.
Approved by FLENDER DIN 51 517-3: CLP- HC ISO 12925-1: CKC/ CKD/ CKE AISE 224 David Brown S1 53. 101 FAG-FES-Test stage 1-4 pass SKF reguirements pass C test


RENOLIN PG
Fully-synthetic, polyglycol-based gear oils with the best possible ageing stability and EP properties. Excellent low-temperature behavior, high VI and very low friction coefficient. Excellent protection against micro-pitting. Exceed the requirements of CLP-PG according to ISO 12925-1: CKC, CKD, CKE, CKT. Not miscible or compatible with mineral oils. Approved by well-known gear manufacturers.
DIN 51 517-3: CLP-PG ISO 12925-1: CKC/ CKD/ CKE(CKS)/ CKT AGMA 9005/E02:EP Approved by FLENDER Alpha getriebebau SEW
RENOLIN CLP PLUS
Proven, special mineral oil-based gear oils. Friction- reducing and detergent. Outstanding ageing stability. Good protection against micro-pitting. Extended oil change intervals are possible. Approved by well-known gear manufacturers. ISO 12925-1: CKC, CKD

DIN 51 517-3: CLP ISO 12925-1: CKC/ CKD AGMA 9005/E02:EP

Approved by Flender, Bosch Rexroth

RENOLIN CLP
High performance industrial gear oils with outstanding extreme pressure and load carrying capacity. RENOLIN CLP oils fulfill and surpass the specifications laid down in ISO 12925-1: CKC, CKD. Excellent protection against micro-pitting. Approved by well-known gear manufacturer.

DIN 51 517-3: CLP ISO 12925-1: CKC/ CKD, US Steel 224 AGMA 9005-D95/E02:EP David Brown S1 53. 101

Approved by: (ISO 100 to ISO 680 ) A. Friedrich Flender AG, Bocholt, Germany Flender BA 7300, table A Muller Weingarten AG, Germany DT 55 005, 10/2003

RENOLIN MORGEAR
Special lubricating and gear oils with good demulsifying properties and "light" anti-wear additives. For the lubrication of Morgoil bearing in steel and rolling mills. (meet the requirements of danieli and SMS).
DANIELE, Italy 2000; Morgan oil spec., section 2 SMS Germany 1998; Morgan oil spec., Section 2
Slideway oils
RENEP 2K
RENEP 2K oils are specially intended for the lubrication of slides and ways in machine tools in order to eliminate the phenomenon of stick-slip in operation
DIN 51 502: CGLP
Machine Oils
RENOLIN AR
General lubricating and circulation oils
DIN 51 501: L-AN
MACHINE OIL
Recommended where straight mineral oils is required
Cylinder oils
RENOLIN CH
High-quality, mineral oil-based steam cylinder oils. Good thermal stability and low coking
DIN 51 510: Z
Insulation and Transformer Oils
RENOLIN ELTEC T
Premium-quality, naphthenic mineral oil-based, un-inhibited insulating oils for transformers, converters and switching gear
BS 148/1998 ( Gas absorption not guaranted) IEC 296 (82) class I and II IEC 60296 (3) General specification ASTM D 3487 Type I
RENOLIN ELTEC Ti
Premium-quality, naphthenic mineral oil-based, inhibited insulating oils for transformers, converters and switching gear
IEC 296 (82) class IA and IIA IEC 60296 (3) ASTM D 3487 Type II
RENOLIN EC-S
Synthetic oil based on aromatic hydrocarbon (linear alkyl benzene) intended for use as insulating electrical equipment like capacitors and hollow core cable
IEC 867 class II.
Heat Transfer Oils
RENOLIN THERM



Special mineral-based oil with excellent thermal stability and high boiling points. Good thermal conductivity. Suitable for used in closed, un-pressurized heat transfer system operating at bulk temperature of up to C at appropriate flow rate

Compressor and general lubricating oils
RENOLIN UNISYN OL
Fully-synthetic, EP air compressor oils for piston and screw compressors based on polyalphaolefins with excellent oxidation stability, good wear protection, outstanding demulsification and excellent viscosity-temperature behavior. High viscosity index. excellent air release. Allow service intervals to be extended.
DIN 51 506 VDL DIN 51 524: HLP ISO DP 6521 (project): L-DAH / L -DAG
RENOLIN 500



Premium quality compressor-cylinder and crankcase lubricant designed specifically for modern reciprocating compressors. For compressor outlet temperature up to

DIN 51 506 VDL, VCL, CL
RENOLIN SC
Lubricating oils for screw compressor with additives to increase corrosion protection and ageing stability and to reduce deposits.
RENOLIN SC MC

Air compressor lubricants for oil-injected sliding vane and screw-type compressor with a compression temperature of up to . MC synthetic-oil-based,high viscosity index, low foaming. Allow service intervals to be extended.

RENOLIN SE
Synthetic compressor lubricant based on advance synthetic ester technology and containing a synergistic blend of anti-wear, anti-corrosion and anti-oxidant additives to enhance performance. Suitable for use in reciprocating, rotary and screw compressors depend upon viscosity requirements.
Refrigeration oils
RENISO K SERIES
Premium quality high-refined naphthenic and practically wax-free refrigeration and air conditioning compressors working with commonly used refrigerant. Especially suitable for use with ammonia, R-11, R-12 and R-22 refrigerants.
Pneumatic oils
RENOLIN RD
Lubricating oils for all types of pneumatically operated equipment such as impact wrenches, rivet hammers, drills and reamers, wood borers, safety saws, diggers and tempers, concrete surfacers, sanders and cleaners, scaling, caulking and chipping tools and air hoist.
Textile Machinery Oils
RENOLIN TEX
Spindle lubricating oil. Good anti-wear and special load-carry properties. Resistant to deposit-foaming.
Industrial Specialities
DUOTAC FLUID
Adhesive lubricant diluted with solvent, recommended for use in open gear, wire ropes, slides, railroad center plates and for similar applications is steel mills, paper mills and on machine tools. Can be applied at room temperature by spraying, brushing or sipping
AGMA EP 251.02
DUOTAC COMPOUND
Black, sticky blends of heavy mineral oils and bitumen, fortified with extreme pressure, water repellent and anti corrosion additives. These compounds have a good adhesive properties that protect metal surfaces from corrosion and rust. Recommended to lubricate slow moving gear, chains and wire ropes.
AGMA EP 251.02
MINERAL SEAL OIL
Narrow cut, straight run, highly paraffinic distillate, low in aromatic and unsaturated compounds. Odorless. Ideal dielectric fluid for use in electrical discharge machining.
RENOLIN FORMENOLE
Mould release agent for concrete and earth ware products
RENOLIN CF
Calibration fluid for diesel engine"s fuel injection system
RENOPAL W
White oils suitable for pharmaceutical Cosmetics, and food industries.
US FDA 21 CFR 172.878 US FDA 21 CFR 178.3620 (a) NFS 3H, H1, HX-1 Kosher
RENOLIN LD 10
Industrial flushing oil.
METAL WORKING FLUIDS
Water-miscible cutting Fluids
ECOCOOL MK-3
Water miscible cutting fluid composed of petroleum oil and special emulsifiers and biocides. Mixes readily with hot or cold water. Forms homogeneous and stable emulsions. For general cutting operation of ferrous and non-ferrous metals
ECOCOOL S-HL
Fully-synthetic, boron-free, cutting fluid for the machining and grinding of steel and cast iron.
Neat, chlorine free cutting oils
ECOCUT 600 SERIES
Deep hole drilling oils, universally applicable for all deep hole drilling processes using gun, ejector or BTA drills.
ECOCUT 700 SERIES
Deep hole drilling oil for chrome-nickel steels. Recommended for all operations on difficult-to-machine chrome-nickel steels.
Multifunctional oils
ECOCUT HFN/LE SERIES
Universal cutting oils for nonferrous metal, cast iron and steel. Low-misting and low-evaporation. Can also be used as HLP Hydraulic oils.
Hardening/ Quenching oils
THERMISOL QB
Bright quenching oils. Resistant to salt bath contamination. Suitable for continuous and open quenching lines. Excellent, deep hardening is achieved. Dragged-in dirt and contamination separate-out easily
THERMISOL QB 30
Thermally stable, high performance quenching oil with high flash point and relatively low viscosity, offer rapid cooling and low evaporation losses.
Forming Lubricants
RENOFORM UBO SERIES, FO, FSB LVO SERIES
Residue-free stamping and calibration oils. Volatile at room temperatures. VOC-Free formulations.